All Inventory
Maxwell Trailers and Pickup Accessories is Mid-Missouri's premier supplier of trailers and trailer accessories. We have one of the largest inventories in the state and our on-site professionals can help you choose the right model for the job. Our selection ranges from single axle trailers, to flatbeds and utility trailers, to full length horse trailers.
Maxwell Trailers & Pickup Accessories can also custom build a trailer to meet the wants and needs you have. If you can't find the trailer you need, we will will gladly provide a custom quote for your ideal trailer. So whether you're wanting to haul a lawn mower, livestock, or heavy equipment, we have or can build what you are looking for. For more information, please contact us.
6X10 RENTAL CARGO WITH ETRACK
Stock #: 9680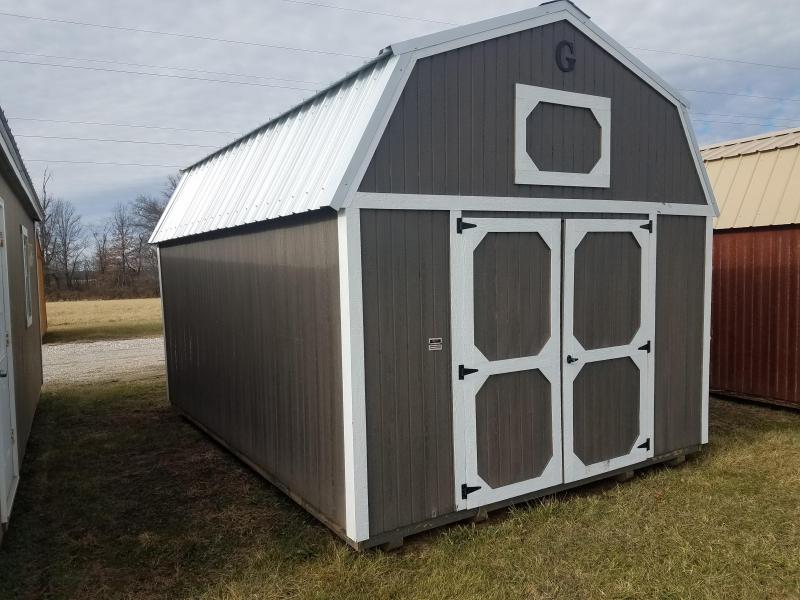 RENT TO OWN THIS BUILDING FOR AS LOW AS 199.00 PER MONTH WITH NO CREDIT CHECK BIG 12X16 BARN WITH A LOFT, 6' DOORS FOR STORING MOWERS, ATV, MOTORCYCLES FREE DELIVERY UP TO 50 MILES
Stock #: U5-LB-153570-1216-032818-MO
NICE LOFTED BUILDING WITH FRONT GARAGE DOOR, WINDOWS, AND SIDE ENTRY DOOR ALL LOCKABLE, HEAVY DUTY FLOOR STRONG ENOUGH TO HOLD A TRUCK FREE DELIVERY WITHIN 50 MILES AND RENT TO OWN OPTION
Stock #: U5-LBC-158425-1220-061618-MO
THIS GARDEN SHED WOULD MAKE THE PERFECT OFFICE SPACE OR JUST A SMALL SHE SHED, IT IS A NEW LEFTOVER BUILDING FROM 2018 RENT TO OWN AVAILABLE
Stock #: P5-GSX-155750-1012-050418-MO
Trailer For Sale or Rent.....2018 Maxwell 77" X 12' Utility with a 2' dovetail and 30" rear mesh drop gate, 3500# single axle, 6 ply trailer rated tires, treated lumber floor, 2" ball coupler and LED lights. $1995 at Maxwell's Columbia location. Also available for Rent @ $50 for 1st day & $35 ea....
Stock #: U52762
NICE TRAILER GOOD FLOOR LED LIGHTS 15" TIRES LIKE NEW 2" LUMBER 2" COUPLER 4' MESH GATE
Stock #: U7611
83" X 14' Bumper pull Dump Trailer with rear combo Spreader gate, pull out ramps with storage, Tarp and Roller, 4 Wheel brakes and LED lights
Stock #: LT6833
Maxwell Deluxe Car-hauler. 83.5" x 18 Steel tread plate floor, 2' dovetail, 2-3500# axles with 1 brake, slide out rear ramps, D-rings, stake pockets, chrome wheels and center caps; aluminum diamond rock guard on fenders.
Stock #: Custom Order
2018 Master Tow Dolly's Available with or without brakes. Straps included and no registration and plates required in Missouri. With Brakes $1450. Without Brakes $1210. Columbia (573)814-7550 Mexico (573)581-7010
Stock #: Tow Dolly
New 2018 Maxwell 32' Dual Tandem axle Gooseneck Flatbed. 102" wide , 5 ' dovetail with 2 foldover ramps and removable center pop up, 16" radial 10 ply tires, Dual jacks, toolbox, pierced frame construction, 24,000 GVWR and LED lights. Demo Priced @ $ 10199.
Stock #: D1991/IronStar
THIS TRAILER WAS STOLEN 2/3/19 ! THERE IS A $500 REWARD OFFERED FOR RECOVERY! New 2018 Maxwell 83.5 X 18 Flatbed Trailer. 2- 5200# axles. 4 wheel electric brakes, 16" radial 10 ply tires, 2' steel dove tail with gripper bars, stand up xtra wide ramps, HD diamond plate steel fenders, 2 5/16 ball coupler, 7k# dropleg jack and LED light package. $5749. Maxwell's Columbia location. Financing available and trades welcomed. ...
Stock #: 9592
2018 Maxwell 77X10 single axle utility trailer with 4' rear mesh drop gate, 2" ball coupler, 2000# A- frame jack, 15" trailer rated tires, 2" treated floor and LED lights
Stock #: 9702
Get a Quote
Please enter your contact information and one of our representatives will get back to you with more information.
Click to Call
Please enter your name and phone number to get calling options.